© 2011 EZ Travel Transportation, Inc. All rights reserved.

3416 Red Rock Drive, Land O Lakes, FL 34639 | email: eztraveltransport@verizon.net | call: (813) 907-5600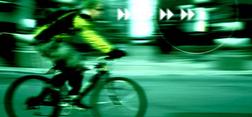 Welcome to our website.  At EZ Travel Transportation we can provide you the service that you need, with the courtesy you look for.  We can help you with courier services, transportation of medical supplies and much more. 

We are able to do almost anything you need done.  We do not use huge trucks or vans to get the job done, we use a fuel efficient vehicle to help keep your costs down.

Our rates are based on two things, but the most important is our base rate, this is a rate that everyone is charged just to make the reservation for service.  Then we charge a per mile rate based upon where we pick up and drop off.  When making a reservation we ask that you pay the base charge before we dispatch the driver to you, we will then offer you three ways to pay for your mileage:

     1.  You can pre pay the mileage based upon 
mapquest.com
 mileage or;
     2.  You can pay the driver cash or check for the mileage after completion of the delivery or;

     3.  You can be invoiced for the mileage and a link will be sent for you to complete the transaction*.

HELP US HELP YOU

We are always looking to improve ourselves. If you have ideas how we can serve you better, we'd love to hear from you.

Send us a quick note using the form to the right or call us at (813) 907-5600

WE'VE GOT THE BEST PRICES. PERIOD.

Check out our Rates

Got a question or comment?

Name:

Email:

Question/Comment:

BUSINESS HOURS 

24 Hours a Day

365 Days a Year


*Available only for business clients.  Not available to consumers unless we have a credit application on file.

We proudly pick up in the following counties:

*Manatee     *Pinellas     *Pasco     *Hillsborough     *Hernando     *Polk     *Osceola     *Orange

But we will drop off wherever you need us to.